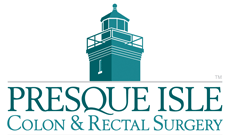 Aquaprep™

Presque Isle Colon and Rectal Surgery is the ONLY place offering a colonoscopy, WITHOUT AN ORAL PREP
Aquaprep™
• Safe and Gentle Non-oral colonoscopy preparation utilizing a low pressure, computer regulated irrigation system
• Closed system [no spillage/soiling] for colonoscopy preparation
• Hygienic system, featuring UV Sterilization
• No lost days from work or lost sleep experienced  with oral preps, as it is provided the day of the colonoscopy
• No dehydration or risk of fluid overload
• Comparable cost to liquid or pill based oral preps




Other important facts




• 60% of patients who should have a screening colonoscopy done at age 50, never have it done! The main reason = The ORAL PREP.
• Most common reasons for not wanting a ORAL BOWEL PREP: Poor taste, bloating, nausea, vomiting, and the large volume (1 gallon)
• Aquaprep offers a colon preparation WITHOUT THE NEED OR HASSLE OF AN ORAL PREP.
• Equally effective as liquid or pill based oral preparations with none of the side effects
• Extraordinarily effective for "slow colon" constipation symptoms not amenable to standard bowel preparations.
• Significantly limits the potential for multiple or incomplete preps requiring repeat procedures.